A new gaming cabinet will be on display at G2E Las Vegas this year from Aruze, named the Muso Triple-32.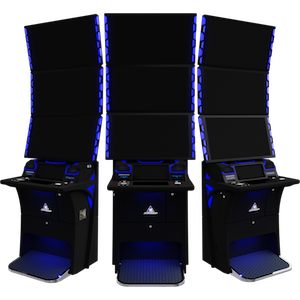 The company said that the T-32 is designed for fun with three 32ins LCD screens for impressive visuals and unique features. This model is noted for its honeycomb-trapezoid cabinet LED displays.
The display is designed not just for the player, but as an attract mode, with a new face design and ergonomic button deck, a standard wireless charger, optional USB port, wrist rest and 13.3ins LCD deck.