Spanish video bingo specialist Zitro is taking part in the upcoming ASEAN Gaming Summit (March 19-21) in Manila, Philippines.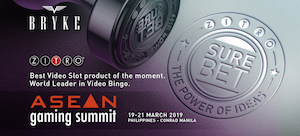 The company has started to deploy its Bryke video slots on a global scale two years ago and has been active in Asia, notably in the Philippines, for some years.
For the past year the company has targeted the Asian market directly and stepped up its technical and commercial infrastructure in Manila, recently acquiring Rodney Hall, a noted industry veteran to lead the Asian team.