It will be younger gamblers who will front the return to normality for the Las Vegas casinos, according to an article in Wednesday's Las Vega Review-Journal.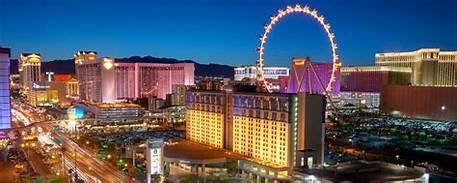 The publication refers to a report from Synergy Blue, a skill games producer, who found that 62 per cent of gamblers aged 29 or younger would return to casinos immediately the curfew is lifted. Only 40 per cent of those over 60 felt the same.
The survey showed that just over 50 per cent of those interviewed said that they would visit casinos to play once they are reopened. Synergy GEO Georg Washington said: "People will be back to some degree of normality soon."
The survey took in 1,000 people, interviewed in late April and found that those born between 1965 and 1980 and the younger gamblers had shown the most confidence in returning.
The newspaper quotes the Centers for Disease Control and Prevention as saying that the younger group would probably be best, in terms of health, to return while older adults were at greater risk.
And the Vegas Convention and Visitors Authority had found in 2018 that 77 per cent of those born between 1946 and 1964 had gambled during a visit to Las Vegas, while 72 per cent of the millennials had done so. They also found that older gamblers tended to spend more, with 32 per cent spending $600 or more while only 11 per cent of the millennials reached that level.