Wynn Resorts' partner in its proposed New York City casino revealed a revised development plan to the New York Post.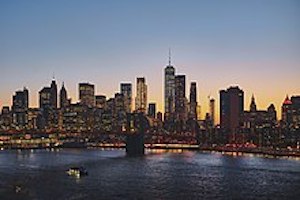 Hudson Yards developer Related Companies said it will undertake a $10bn redevelopment of the entire western half of Hudson Yards with a three million square foot Wynn casino and resort tower kick-starting the project, The Post said.
The Wynn tower would include a 1,700-room hotel that would help service the Javits Center, Related CEO Jeff Blau said. "It would be one of the most incredible tall buildings in New York City," Blau said, according to The Post.
The gaming floor would take up 250,000sq.ft in the skyscraper, along with high-end restaurants and shops, he said. Blau said he also plans to include a two million square foot office tower on 6.5 acres of undeveloped land at Hudson Yards.
Of course, this hinges on Wynn and Related getting one of the three downstate New York casino licences, for which several other companies are bidding, including Caesars, Bally's, Mohegan and Soloviev Group, Sakes Fifth Avenue, Rush Street Gaming and Vornado, MGM Resorts, Las Vegas Sands, Hard Rock, Genting Malaysia and MLB New York Mets owner Steve Cohen.
Source: Fantini's Gaming Report