Sportsbook operator William Hill, now part of Caesars Entertainment in the US, may face a fine of $100,000 for allegedly violating gaming regulations, reports the Las Vegas Review-Journal.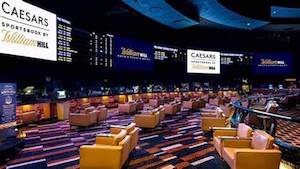 The newspaper said that the Nevada Gaming Commission will today consider imposing a heavy fine on the company for four alleged breaches of the regulations in a complaint filed by the state Gaming Control Board in August.
The company is accused of failing to quickly resolve a system failure that had affected over 50,000 gamblers since 2015. The technical hitch that occurred had not been reported back to the state after it had incorrectly duplicated customers' bets.
The company, says the complaint, had repeatedly refunded the bets that were incorrectly duplicated, but failed to report it within three days to the regulators.
William Hill and Caesars have already agreed to the $100,000 fine that has been suggested by the Gaming Board, so it is probable that the commission will formally issue the fine today.