New territories set to blossom, writes Asia Gaming Brief.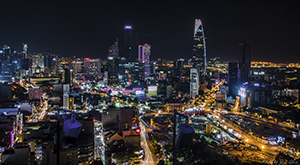 WITH Macau's gaming industry failing to recover as quickly as expected and ever-increasing oversight from mainland China, what country within Asia offers the best conditions to be able to develop into something akin to the SAR's glory days as the world emerges from the pandemic?
Although Macau's scale, the success of Marina Bay Sands, and the tumultuous (yet exponential) growth within the Philippines, are intimidating, Vietnam appears to offer the ideal combination of factors to steer it towards success.
Read the full article in the September issue of InterGaming
To receive every print and digital issue of InterGaming, subscribe here