The Australian state of Victoria is reviewing its gambling legislation and plans to set up an independent casino regulator following the findings of a damning report into Crown Resorts in New South Wales.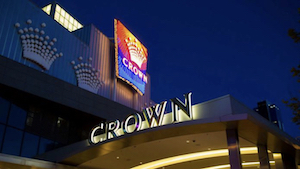 The state government said that Minister for Consumer Affairs, Gaming and Liquor Regulation Melissa Horne has commissioned a review to advise on the necessary structural and governance arrangements.
The independent review will also assess, among other things, requirements for regulation of money laundering and junket operations.
The announcement came as part of a statement revealing that Victoria is establishing a Royal Commission to investigate Crown Resorts' operations in Melbourne, the home to its flagship property.
"The reports from New South Wales' ILGA Inquiry were incredibly concerning, which is why we're establishing a Royal Commission to get the answers we need about Crown Melbourne," Horne said in a statement.
"The Royal Commission will establish the facts and the government and the VCGLR will take any necessary action at the conclusion of the investigation. We will not tolerate illegal behaviour in our gaming industry."
Source: Asia Gaming Brief