Ukraine's Prime Minister has approved a Ministry of Finance letter vowing to legalise gambling by next year, nearly eight years after it was banned.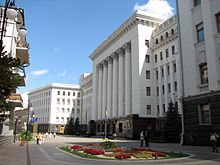 A legalisation proposal in 2015 failed as operators felt suggested licence fees and tax rates were too high. It was suggested that those regulations, which would have allowed i-gaming, land-based casinos, sports betting and lotteries, could have generated revenues of US$1.5bn annually.
Delays to reopening the market led to the government missing out on $370m in taxes over the last two years, Finance Minister Aleksandr Danilyuk said earlier this year.
Source: Fantini's Gaming Report