Beleagured Australian casino effects high stakes strategy, writes AGB.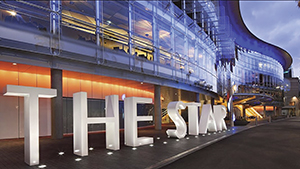 THE Star's latest move to fire 500 full-time staff and freeze salaries for non-union staff "sounds as if they think they're engaged in a poker game," says IGamiX managing partner Ben Lee, but one which is "fraught with risk" given that the operator does not have a gaming monopoly in Sydney.
Currently, the Hong Kong Jockey Club (HKJC) opThe Star announced the layoffs last month as a way to reduce costs among what it calls a "rapid deterioration in operating conditions," saying that the move would help it slash operational expenditure by more than A$100m.
Read the full article in the May issue of InterGaming
To receive every print and digital issue of InterGaming, subscribe here