Between acquisitions and record-breaking financials, here is how some of the world's biggest operators performed in 2023's second quarter.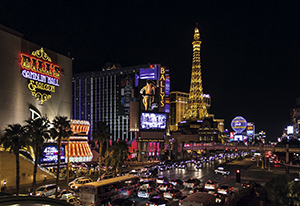 Bally's Corporation With a consolidated revenue of US$606.2m for the quarter – an increase of 9.7 per cent against Q2 2022, and an adjusted EDITDA of $130.038, down from $137,029 against Q2 2022, Bally's reported notable financials for the quarter.
"Bally's made significant strides this quarter, announcing new initiatives, achieving important project milestones, and building on our strong foundation for 2023 and beyond," said Bally's CEO Robeson Reeves.
Read the full article in the September issue of InterGaming
To receive every print and digital issue of InterGaming, subscribe here