Tabcorp, the Australia-based betting company, now fully merged with competitor Tatts, had a record performance in its first full year since the deal, reported CEO and managing director David Attenborough.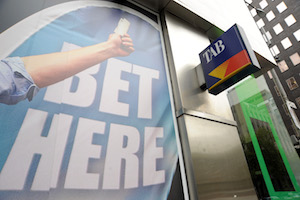 "We have been focusing on driving sustainable growth through investments in our digital and retail channels as well as game innovation. The new Powerball game reinvigorated the Australian lottery market, delivering bigger jackpots more often. This helped drive an increase of 600,000 active registered players and had positive revenues impact on other lottery games."
The group revenue was up 8.7 per cent and EBITDA up 7.6 per cent, he said, with record lotteries and keno result while wagering and media results reflected the incomplete status of integration and the heightened investment in maintaining active customer numbers during business transformation.
Attenborough concluded that integration with Tatts is on track and the full benefits would come through for 2020.
"Through the Tabcorp-Tatts combination we have created a strong and diversified portfolio of high-quality businesses across lotteries and keno, watering and media and gaming services. Our businesses have a clear set of priorities to build on their competitive advances and drive long-term profitable growth."