The Swedish government has issued a memorandum proposing an increase to the penalty fee for those who violate the Money Laundering Act.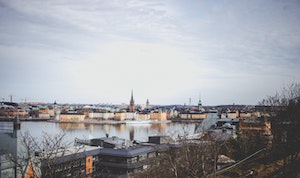 The new proposed amount is the same as the penalty for violations of the Gambling Act which, as it stands, is significantly higher. The memorandum states that this is "an unsatisfactory arrangement because in many cases violations against the Money Laundering Act can be considered more serious than violations against the Gambling Act."
Bringing the two in line will, it is hoped, bolster consumer protection and help fight gambling-related criminal activity.
"An effective system for measures against money laundering is central to countering organized crime," said Niklas Wykman, Sweden's minister of financial markets. "The gaming market is a sector with a high risk of money laundering. The proposal provides better opportunities to combat criminal activity in connection with gambling."
In a further move, the memorandum also proposes telephone sales of gaming services introduce a written requirement, so an agreement will only be entered into after a customer has agreed in writing.
The date for the proposed changes taking effect is April 1, 2024.