SuzoHapp will once again be exhibiting at G2E Las Vegas, to be held October 5-7, and showcasing the latest developments in gaming products and technology.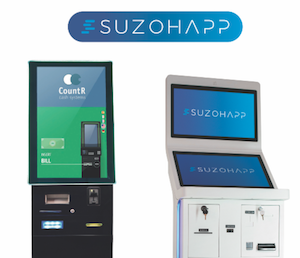 A consistent presence at G2E for over 20 years, SuzoHapp will be introducing its new line of sports betting terminals and showcasing its new partnership in the cash redemption terminal space with CountR.
Both product lines set up SuzoHapp for success in the post-pandemic era to help it service the needs of sports betting platform developers looking to create an omnichannel experience while also servicing operators and OEMs in the gaming and sports betting markets.
"There is so much growth potential in the sports betting market," says Sim Bielak, global president of SuzoHapp. "As platform providers look to enter into the retail space, we are here to ease the burden and help design custom retail solutions for our customers using our years of expertise and knowledge of the industry, our flexible and fast design capabilities and our globally renowned network of partners."
SuzoHapp's new global approach to the gaming and sports betting business provides all that and more. Leveraging the feedback of its massive international customer base that has been in the sports betting industry for years, along with its world-class engineering team,
SuzoHapp continues to bring customer-driven innovation to the market and has partnered with industry-leading platform developers to design the high-quality, effective terminals it will be showcasing this year.
"We are extremely excited about the full range of capabilities we have to offer," says Todd Sims, vice president of sales for the Americas.
"We had ready-to-go terminals available in full kiosk format, tabletop and over the counter but our ability to create custom terminals suited to specific needs that can work in any venue and be platform agnostic is really where we have such great opportunity to help those new platform developers looking to enter a new market and allow them to stand out."