SuzoHapp recently launched its complete sports betting ecosystem to help platform providers and operators with a beginning to end system with a solution for every instance of a bet.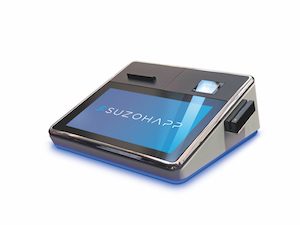 The ecosystem is designed so that whether at the bar, behind the counter or on the sportsbook floor, customers can place their bets how they want, where they want, with minimal impact to operations.
Operators have faced major difficulties with staffing coming out of the pandemic. As they add in sports betting, SuzoHapp designed this ecosystem to allow for an entirely new revenue stream that requires little to no additional labour to keep operations running efficiently.
The ecosystem begins with an over-the-counter unit for a cashier to provide a betting voucher to a customer, then providing both kiosk-style terminals for traditional betting as well as a table-top terminal for in-game bets.
Lastly the betting cycle is completed with a cash redemption terminal with a small footprint to allow for self-service payout of winnings or voucher balances.