Romanian retail betting operator Superbet and ioSport, a supplier of pricing and automated solutions for the betting industry, are to jointly develop a range of next-generation betting products.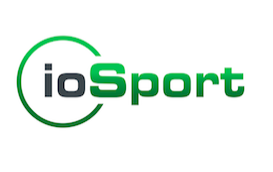 The new products, powered by ioSport's automated pricing, will support Superbet in building market share in new and existing territories with a range of innovative features.
Superbet group director of e-commerce, Jamie Hart, said: "The world is changing rapidly, driven by significant advances in our use of technology.
"Until now, the betting industry has remained relatively stagnant while big steps have been made elsewhere. At Superbet we intend to build an enhanced betting experience that embraces those advances and the guys at ioSport think in the same way we do. Sports pricing, and trading in general, has seen more disruption than casino gaming but I believe we're only scratching the surface.
"With ioSport as partners we're well placed to push new boundaries and open up fresh flexibility into sports betting."
Joe Bryan, CEO of ioSport, added: "We are delighted to be working with Superbet. We have a shared vision as to the future of sports betting and the role that technology and pricing quality should play.
"We believe the time is right for a new approach to products and trading."