Tourist-focused initiatives slow to kick in, finds AGB.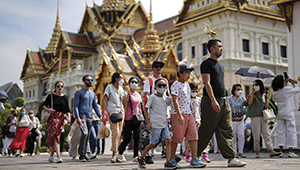 Efforts to entice Chinese travellers back to south-east Asian countries, including visa-free travel initiatives, have not yielded the expected results, posing a threat to the tourism-dependent economies of these nations and prompting some businesses to rethink their expansion strategies.
According to a report, Chinese tourist numbers declined in Thailand, Vietnam and Cambodia. In 2019, nearly 11 million Chinese tourists visited Thailand, constituting 27 per cent of all foreign visitors. However, during the January to August period of 2023, their share has significantly declined to 12 per cent.
Read the full article in the November issue of InterGaming To receive every print and digital issue of InterGaming, subscribe here