The UK's Budget, the annual announcement of finances by the Chancellor of the Exchequer in the House of Commons yesterday, brought in some degree of relief for the pandemic-hit gambling industry.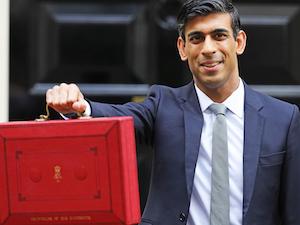 It is now hoped that the UK's economy will recover to its pre-Covid levels by mid-2022 - earlier than expected.
To help businesses get back on their feet, Chancellor Rishi Sunak has extended some of the business taxation relief until the end of June and also reduced the rate of value added tax (VAT) to five per cent for another six months until the end of September. That will be followed by an interim rate of 12.5 per cent for another six months.
There is a new Recovery Loans Scheme under which companies can apply for loans of up to £10m until the end of this year with the government guaranteeing up to 80 per cent of the lending.
The furlough scheme that has been widely used by gaming companies to hold on to their staff is extended until the end of September but with reducing levels of contributions from the government.
There is also a Restart Grant Scheme to help High Street businesses and hospitality companies recover with non-essential retail - and that includes casinos, bingo halls, arcades and adult gaming centres - eligible for grants.
Corporation tax on company profits are to rise by 25 per cent with a lower rate for companies with profits of £50,000 or less.
The gaming duties, the taxes paid on gambling machines, will rise, but only in line with the Retail Price Index.