The mayor of Sochi in Russia, Anatoliy Pakhomov, has said that the city's gambling zone will open its doors in May.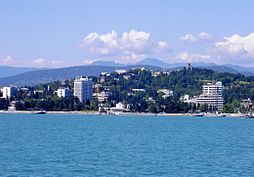 He also expressed confidence that an open sky regime coupled with a possible 72-hour visa-free transit and the zone's location in Krasnaya Polyana will attract more tourists to Sochi.
Russian President Vladimir Putin passed a law creating two new gaming zones at the site of the Winter Olympics in Sochi and in the newly annexed Crimea in July.
The casinos are expected to use the facilities set up for the Olympic Games and no new purpose-built construction is likely.