It will be a long haul back to 2019 levels of GGR for Macau's casinos, forecasts global investment bank Credit Suisse.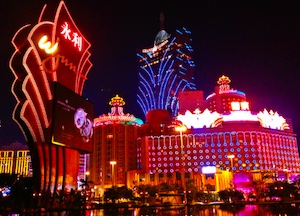 It has downgraded its estimates for the territory's recovery and predicts GGR will only reach 80 per cent of 2019 levels by 2024.
The forecast was made on the basis of moves by mainland China to hamper cross-border gambling with increased restrictions on frequent players and also the latest Covid-19 outbreak.
Added to those influences, the territory's casinos face an extra one per cent levy on revenues under new gaming legislation.