MST's horse and greyhound racing fixed-odds turnkey solution is live in the retail network of Romanian operator Excelbet through a partnership with Sports Information Services.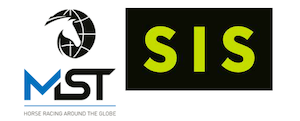 MST will manage the collection of fixed-odds betting on SIS' international offer across 360 Excelbet shops through its HGTS platform.
SIS houses over 68,000 horse and greyhound races from over 170 racecourses across five continents.
Hodorogea Cornel, general manager at Excelbet, said: "We welcome MST as one of our key partners in the process of expansion of Excelbet's portfolio of betting products.
"Through our nationwide network of almost 360 betting shops, players all around the country will now be able to find an entire range of new products and player-favorite games, to suit their own preferences."
She added that Excelbet's goal is to become "one of the major players in Romania's gambling market."
Michele Rosi, head of operations and business development at MST, said the deal "enables us to take a further step towards expanding MST's presence within the international market."
Bartlomiej Michalek, commercial manager (UK and Europe) at SIS, noted the partnership comes in a "growing market that has great potential when it comes to the impact of fixed-odds racing and the regular betting opportunities it presents."