Scientific Games has joined lotteries around the world for the third consecutive year in the "Gift Responsibly. Lottery Tickets Aren't Child's Play" holiday campaign led by the US' National Council on Problem Gambling.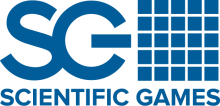 All US and Canadian lotteries, as well as a number of lotteries in Europe and Australasia, have joined the 2020 campaign to support responsible gambling and help raise awareness regarding the risks of under-age lottery play during the holiday season.
As the world's largest supplier of lottery instant games and a leading supplier of lottery draw-based and digital games, Scientific Games has participated in the "Gift Responsibly" campaign since 2018 and is the only lottery vendor participant.