A bizarre situation has arisen over the potential operator of the UK's National Lottery and an innocent involvement with a national scandal in Austria.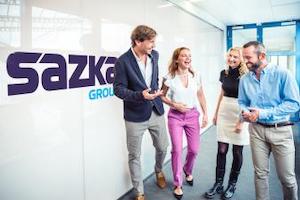 One of the main contender's senior executives will be quizzed by politicians over the so-called "Ibiza affair" that led to the fall of the Austrian government.
Stepan Dlouhy, chief investment offer at Sazka, the lottery operator, is in line to be called to be questioned at the Ibiza Committee of Inquiry in Vienna on April 8. He is on a list of witnesses that has been released.
The scandal has been named after the Spanish island where leaked recordings were found that led to the resignation of Heinz-Christian Strache two years ago as vice-chancellor of Austria.
Dlouhy is not under investigation but is likely to be asked questions about the installation of Peter Sidlo of the Austrian Freedom Party, a right-wing organisation, that was at one time led by Strache as the finance chief at Casinos Austria.
Sazka is Casinos Austria's largest shareholder. The Ibza affair is a complicated scandal that has raised suggestions of corruption, media manipulation and even a Russian plot to compromise individuals.
In a statement Sazka Group said: "As a witness, we will give all required support and assistance to the investigative bodies leading the criminal proceedings. Sazka Group is not a target of these inquiries, nor a suspect in the criminal proceedings."
Sazka will be competing for the licence to run the National Lottery in face of competition from the current licensee, Camelot, and others.