UK casino operator Rank Group has agreed a contract extension with Playtech to include the full integration of its table and slot management systems across its 54 land-based Grosvenor Casinos estate.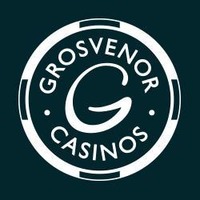 This agreement further strengthens Playtech's status as a market leader in omni-channel gaming solutions via its pioneering Playtech ONE software suite.
The announcement comes just a year on from an initial deal to implement Playtech's Neon casino management system across the casino estate, which has since driven significant revenues for the group.
The new project will see Playtech implement the Neon Slots system to manage the group's 3,000 electronic gaming machines and the Neon Tables iPad application to cover Grosvenor's 650 tables.
Rank will migrate its 54 casinos from its existing system to Neon in the second half of 2017. The Neon system, developed by Playtech subsidiary IGS, is "the most technically advanced retail casino system in the world," delivering a browser-based HTML5 user interface via Microsoft Azure.
Richard Playle, director of finance for Grosvenor Casinos, said: "The project to replace our management systems was very successful. We worked as a team to address a wide range of technical challenges and business innovations and have successfully rolled out a system which is performing well across the estate and meeting our business and technical goals. 
 

"Migrating our gaming systems to Playtech will enable us to complete our modernisation, offer an improved player experience and complete our vision for a single account and wallet across our retail and digital businesses," he added.
Martin Sykes, managing director of Playtech Retail subsidiary Intelligent Gaming, said: "Rank is the largest casino operator in the UK and one of the most technically innovative in the world. I am positive that no other system supplier could have achieved what we did in 2016.
 

"We developed new features, optimised Neon for deployment in the Cloud, provided numerous integrations and supported the transition from the legacy systems, keeping data in step as we implemented the 54 sites."