After several delays, Cordish Cos and Greenwood Gaming have the go-ahead from regulators in the US state of Pennsylvania for their $600m Philly Live! casino.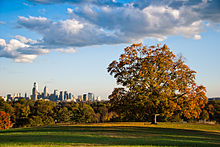 The Pennsylvania Gaming Control Board unanimously ruled that Bob Manoukian would not be the owner of more than 33.3 per cent of the Philadelphia casino and thus would not exceed state ownership limits of one casino and no more than a third of another.
Manoukian owns 85.94 per cent of Greenwood's Parx Casino, which is the 50/50 joint venture partner with Cordish on Philly Live! At issue was whether $34m in stock Manoukian put into a trust for his sons would count against his ownership interest in Parx.
A bill has also been introduced in the state legislature to loosen the ownership limitation, which regulators support.
Source: Fantini's Gaming Report