The Canadian casinos at Pickering and Ajax, Ontario, may see relief from their striking staff problems.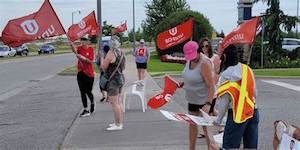 The workers at the locations are now due back at work following an agreement reached tentatively with their employer.
The Unifor Local 1090 trade union and Great Canadian Gaming Corp are both elated by the success.
The strike began at the end of July over working conditions.