Payment technology provider Crane Co reported a successful fourth quarter and full year sales of $3.3bn, down $33m compared with 2021.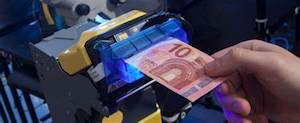 CEO Max Mitchell said that Crane Holdings was continuing towards its planned separation of its business and it remains on track to complete the exercise by April of this year.
He said that the two new entities, Crane Company and Crane NXT, would "deliver consistent, differentiated execution." Each company would be able to optimise its investments and capital allocation policies to further accelerate growth and unlock shareholder value, he said.
Operating profit for the full year was $370m, down from $529m, but after adjustments was $597m compared with $528m.