French casino group Partouche has reported turnover up 52 per cent, which it describes as "very satisfactory dynamism."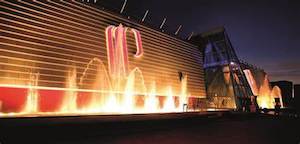 At its annual meeting yesterday, the company reported that the first half of 2021-22 had still been restricted by the Covid virus, its footfall affected by the need for guests to show a vaccination pass. But the removal of this factor by the end of the year, transformed revenues.
There was an 81.8 per cent increase in GGR, reflecting the fact that in 2021 all of its venues in France and abroad were closed for the first half.
The GGR reachedd €636.7m compared with €350.2m. The group benefited from the growth in slot machine GGR up 122.6 per cent and in traditional games by 8.9 per cent. Net gaming revenue was up to €356.5m. EBITDA was €75.6m compared with €13m. The operating profit was €23.1m.