The flagship casino of the Olympic Entertainment Group will open in Tallinn, Estonia, next year.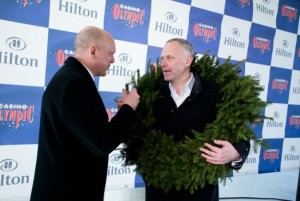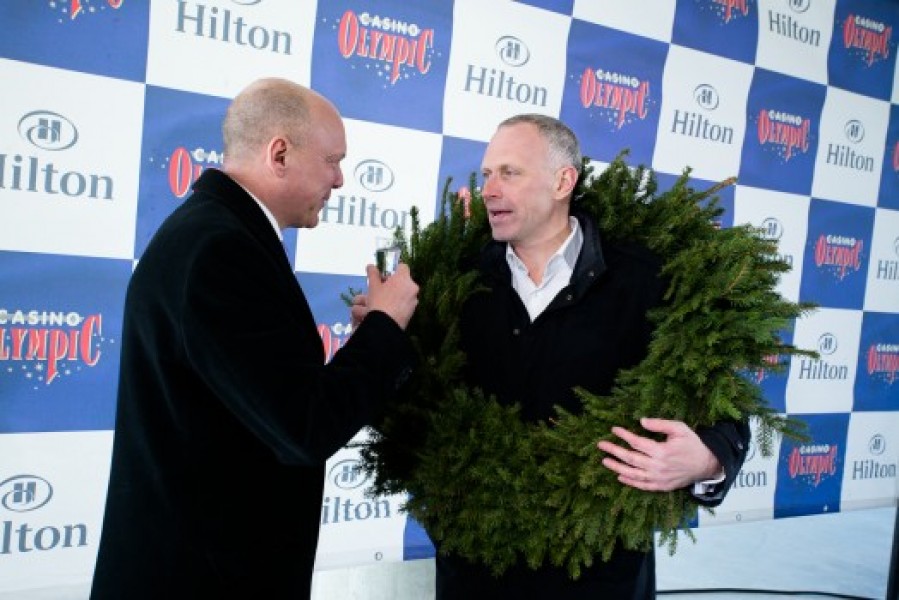 Armin Karu, Olympic's chairman and the owner of the building the casino will occupy, the Hilton Tallinn Park, said as work progressed on the project: "The wonderful city silhouette of Tallinn has been given a worthy addition as the building has reached its final height.
"However, we still have a lot of work to do before Hilton Tallinn Park and the largest Olympic Casino in Estonia can open their doors next spring."
The new 13-storey upscale hotel adjacent to Kreutzwaldi Street in Tallinn will be operated by Hilton Worldwide. "The hotel will have 202 rooms and suites, as well as facilities including a conference hall, fitness centre, spa with an indoor swimming pool, outdoor sun terrace and an all-day restaurant with a bar," said Tim Ettelt, regional manager of Hilton Worldwide.
In addition to the hotel's lobby, the ground floor of the building will also become the home of the 1,600sq.m casino. The picture shows Tim Ettelt (left) and Armin Karu at the recent topping-out ceremony.