Kazuo Okada's team has said there will be no disruption of business at the Okada Manila resort despite the fact that three banks have reportedly frozen its bank accounts.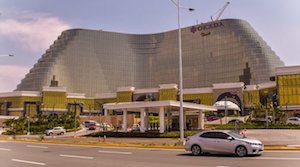 "Chairman Okada has assured that all financial obligations are met and that all ongoing business transactions are on the right track," a statement posted on the operating company Tiger Resort, Leisure and Entertainment's website said.
"Management is closely working with the banks in order to provide continued support to Tiger Resort Leisure and Entertainment's business needs," it said, adding that employee salaries won't be affected.
The Japanese billionaire retook control of the Entertainment City resort and its operator on May 31 following a Supreme Court order to return to the status quo at the company as it was in 2017.
Source: Asia Gaming Brief