Ohio state governor John Kasich has given the go-ahead to new gambling legislation that will bring VLTs to the state's racetracks.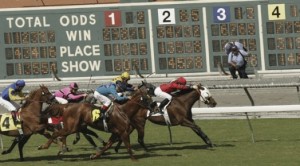 Governor Kasich signed Bill 386 into law, several weeks after it was passed by the state house and senate.
The bill allows racetrack slot parlours and provides host communities with $1m in each of the first two years of operation to fund infrastructure improvements. A portion of revenue generated by VLTs at racetracks is to be set aside for problem gambling services.
There have been efforts to force a referendum over the introduction of VLTs, although this was ultimately dismissed.
"We got the casinos by referendum and it was just inevitable that we were going to end up with VLTs by referendum," Kasich told local media. "And I think it's better to do it in an orderly way. The taxpayers will benefit from this. We've controlled the total number of facilities, because we don't want to turn Ohio into some gambling state."
The news comes just weeks after Ohio's first full-scale casinos were opened in Cleveland and Toledo. A further two casinos will be developed in the state.