An award has been won by Holland Casinos' Nijmegen location.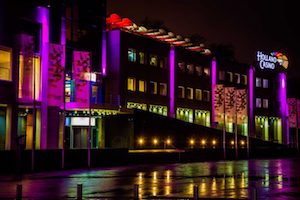 The Dutch online and money community, Onetime, has named the venue as Casino of the Year. Onetime gives overviews of where the best deals and opportunities to beat casino games in a legal way can be found by consumers.
Arno Bongers, casino manager at Nijmegen, paid tribute to his staff for the award. Onetime has been organising an awards programme since 2015 in which a professional jury and the public can vote for their favourite casino.
There were 11 nominations competing for the award.