Nigeria is automating is value added tax on gaming and lottery operations as part of the country's campaign to become less reliant upon oil revenues.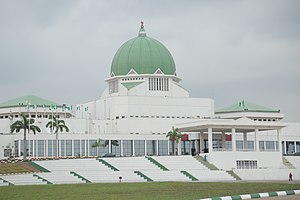 Its National Regulatory Commission and the Federal Inland Revenue Service combined to promise transparency in its collection methods in face of criticism from the gaming industry that suggested VAT and automation would kill off the business.
The criticism was based upon the additional five per cent VAT charge that would discourage players. Their representatives had suggested that the only effect would be to drive players into the hands of the unregulated industry.
Tunde Fowler, chairman of the Federal Inland Revenue Service, said that the tax was a burden upon the player and not on the operator. The VAT payment will be made electronically with software supplied by Zurich Technologies, computing the VBAT payable by consumers on each operator's platform by aggregating transactions for a 21-day period and the operator is given a bill for the tax payable. The bill is paid through an online platform.