The upcoming New York City Betting Investor Summit will introduce 50 leading institutional investors and analysts to meet industry experts, operators and suppliers for a day of discussion on developing the sports betting business in the US.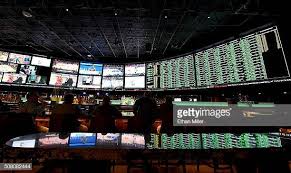 A series of one-to-one investor meetings will be part of the programme for the 400 maximum attendees at the event. It will be held on the eve of the Sports Betting USA conference, scheduled for November 5 and 6 in New York.
Both events have been organised by Clarion Gaming, the company behind a number of leading global events, including ICE in London.
The event on November 45 will include investors, wealth managers, public companies, sports betting operators and suppliers, land-based casinos, racetracks and other key sports betting stakeholders.
The two-day Sports Betting USA Conference, on November 5 and 6 will be for the wider sports betting industry in the country. The conference will focus on maximising media channels for player acquisition and activation and the financing of the expansion of the sports betting industry in the US.