The Gaming Technologies Association in Australia has a new CEO, Jinesh Patel, and took up his position on Monday of this week.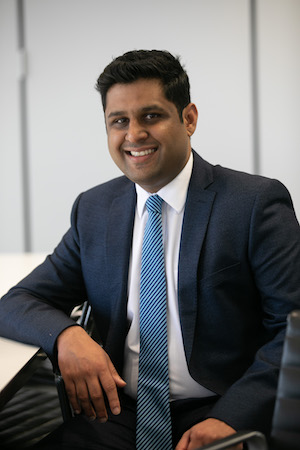 The GTA is the organisation representing nearly all of the major suppliers in the Australasian market. Its chairman, Adrian Halpenny, said that Patel had been appointed following a rigorous and highly competitive selection process.
"Jinesh is an outstanding choice, bringing a wealth of experience from both a regulatory and public affairs background," he said.
Patel (pictured) succeeds Chris Muir, who resigned from the role in late 2021. Muir, who began with GTA in 2018, successfully saw the association through its two most successful Australasian Gaming Expos, including the 30th anniversary event, followed by 18 months of Covid-19 interruptions.
"Under Chris' leadership, the GTA continued its function of advocating for members in support of a robust and sound regulatory environment and made a vital contribution to the discussion around our industry," said Halpenny.
Patel's most recent role was as a public affairs practitioner for GRACosway, a strategic communication and public affairs consulting firm. This role saw him consulting to clients in the gaming and hospitality industry, including the GTA.
Before that, he served in ministerial advisory roles to former NSW government ministers George Souris and Gladys Berejiklian.
"GTA is an organisation that I know well, having been fortunate to work with my predecessors Ross (Ferrar) and Chris in differing capacities in my career to date," said Patel.
"In my time in the private sector, I've also consulted with some of GTA's members, so this role was an opportunity that I was eager to pursue."