Jim Murren, who has been under pressure from activist investors, is resigning as chairman and CEO of MGM Resorts before his contract expires in January of 2021.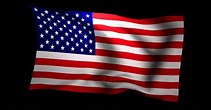 No reason has been given for Murren's early departure. Murren called his time as head of MGM since 2008 "the most rewarding and fulfilling experience in my professional career. I am confident that MGM will work with my successor to continue the company's growth and expansion trajectory."
MGM has also announced its financial results for the quarter and year ended December 31, 2019. Consolidated net revenues increased four per cent compared to the prior year quarter to $3.2bn.
Consolidated operating income increased to $3bn compared to $336m in the prior year quarter. The current year quarter included a $2.7bn gain related to the Bellagio real estate transaction.
Net income attributable to MGM Resorts of $2bn, including the $2.7bn gain discussed above, compared to net loss attributable to MGM Resorts of $23m in the prior year quarter. Diluted earnings per share of $3.91 in the current quarter compared to diluted loss per share of $0.06 in the prior year quarter.