Overall handle in Michigan across 2022 rose, the US state's Gaming Control Board says.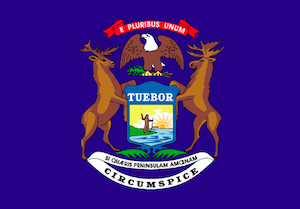 That figure totalled US$4.6bn, up from the $3.7bn tallied across 2021.
Michigan commercial and tribal internet casino gaming and internet sports betting operators reported a combined $1.98bn total gross receipts in 2022.
Those gross receipts increased by 41 per cent from the $1.4bn reported in 2021.
Elsewhere, internet casino gaming generated $1.58bn in gross receipts and internet sports betting made $399.58m.
Combined 2022 adjusted internet gaming and internet sports betting adjusted gross receipts were $1.65bn, which was 47.8 per cent higher than 2021's $1.1bn.
As for Michigan's December 2022 results, total handle dropped by a marginal 0.3 per cent to $478.7m, down from November's $480m figure.
Commercial and tribal operators reported an 8.2 per cent increase on November for combined total gross internet gaming and internet sports betting receipts - $201.6m compared with $186.27m.