South Africa's Sun City boosted by hi-tech surveillance system.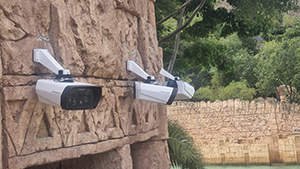 SUN City Hotels and Casino Resort in South Africa provides 16,000sq.m of security at the Valley of Waves with just three cameras.
The legendary wave pool in the Valley of Waves is the undisputed main attraction in Sun City's famous water park. Here, visitors find their place in the sun, with 2m high waves shooting into the air every 90 seconds.
Read the full article in the May issue of InterGaming
To receive every print and digital issue of InterGaming, subscribe here