AGB assesses the changing fortunes of Macau.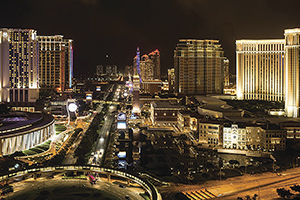 MACAU is going to undergo a "gradual opening up", as authorities realise they can no longer control the outbreak in the community and mainland Chinese policies shift towards a more open approach.
Speaking to media last month, Macau's Secretary for Social Affairs and Culture reversed the government's previous tone on zero-Covid, marking a turning point for the SAR in its attempt to return to normal and give new light to the economy.
Read the full article in the January issue of InterGaming (35)
To receive every print and digital issue of InterGaming, subscribe here