Stanley Ho, who dominated Macau's casino industry for four decades before the market was opened for competition in 2002, died today at the age of 98, according to a report from China Central Television.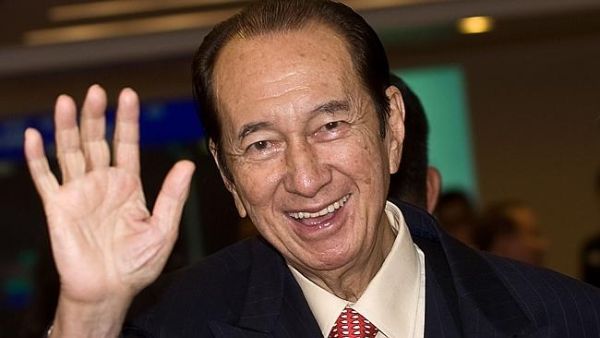 Ho was known as the King of Gambling, though he professed never to gamble himself. His company, Sociedade de Turismo e Diversões de Macau (SJM), controls 20 of Macau's 38 casinos as well as a string of other business interests that extend his reach into most corners of life.
These include the Macau Jockey Club, Shun Tak Holdings, which operates the ferries and hydrofoils shipping gamblers into the territory, and a stake in Macau's international airport. He amassed a personal fortune of about $3.1bn, according to Forbes, but his colourful life has not been without its hardships.
Ho was born in Hong Kong in 1921 to the powerful Ho Tung clan. He was the ninth of 13 children and in his early years lived a life of wealth and privilege. However, the great depression bankrupted his father, leaving his family in poverty and two of his brothers committed suicide.
In a rare interview with CNN in 2004, Ho said the experience was the kick start he needed to stand on his own two feet and improve his mediocre school grades. Ho won a scholarship to Hong Kong University, though his troubles weren't over. He was forced to abandon his studies and fled to Macau in 1942 after the Japanese invaded. It was there he found his feet and his entrepreneurial talent and a sharp reversal in fortunes.
His fortune came from running luxury goods into China during the war. He also set up a kerosene company in 1943 and later benefited from Hong Kong's post-war construction boom. He used those profits to win Macau's gambling monopoly rights in 1962, which he enjoyed for four decades, presiding over the world's highest-grossing casino.
Under the surface though, tensions were bubbling, finally reaching a boiling point in the mid-nineties, when Triads fought openly on the streets in a battle for a slice of the lucrative industry. When Portuguese rule ended in 1999, the incoming administration decided a shake-up in the industry was needed. In 2002, it broke up Ho's monopoly, awarding three new licences, which subsequently morphed into six through a series of sub-concessions.
From a solid industry, Macau's gaming business became stellar, overtaking Las Vegas in 2006 to become the world's largest gambling hub, hitting a peak of MOP360.7bn in 2013.
Ho said he welcomed the added competition, though his company has been steadily losing its dominant market position, with Las Vegas Sands' unit, Sands China, taking the top slot. Analysts say that decline is likely to continue, at least until the opening of its new Lisboa Palace IR in Cotai, which has been delayed until 2019. Most of SJM's current properties are small, located on Peninsula Macau and seem outdated compared with the ritzy new resorts on the strip.
However, if SJM appears to be losing traction, it would be a mistake to think the Ho family itself is declining in influence in Macau. Ho's private life has also been colourful, with four wives and 17 children.
His fourth wife, Angela Leong On Kei, is the managing director and largest shareholder in SJM, while his son Lawrence Ho heads up Melco Resorts and Entertainment, another of Macau's six concessionaires. The company operates the City of Dreams, Mocha Clubs and Studio City in Macau and the City of Dreams Manila in the Philippines. It firmly has its sights on obtaining a licence in Japan.
His daughter Pansy Ho is co-chair of MGM China and its biggest single shareholder with a 22.5 per cent stake. It was this relationship that set alarm bells ringing among US regulators, bringing into the open speculation that Ho's casinos had long had a cosy relationship with Asian organised crime gangs.
A 2009 special report by New Jersey's Division of Gaming Enforcement for the Casino Control Commission found Ho was not a suitable person under the state's regulations. By extension, it also found Pansy unsuitable due to her close ties to her father, in particular when it came to sources of finance. Interestingly though, Nevada regulators did not come to the same conclusion about Pansy, despite concerns about the elder Ho's links.
When not working, Ho was a keen sports enthusiast and a skilled tennis player and dancer. He regularly appeared on dance shows for charity fundraisers and has sponsored numerous dance performances in Hong Kong and Macau. He was also on the board of a wide number of local hospital and social charities.
In 2009 he fell at his home and required brain surgery, leaving him confined to a wheelchair.
His death ends a chapter in Macau's gaming history.
Source: Asia Gaming Brief