In the fifth interview in the series, InterGaming speaks to Orrin Edidin, president of WMS.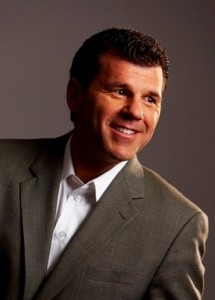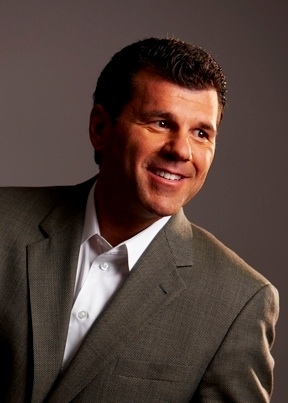 How important is the Asian market to WMS currently and how big a part of its future strategy does it represent?
Asia Pacific is one of the world's great markets for casino gaming, as well as one of the most progressive. The region's dramatic growth, estimated to be a nearly 20 per cent increase each year through 2015 by PricewaterhouseCoopers in its 2011 Global Gaming Outlook report, offers many opportunities for casino manufacturers. It should come as no surprise that Asia Pacific is an important part of the WMS growth strategy, now and in the future.
Over the course of the last decade, WMS has established a solid presence in Asia and we continue to make steady progress. Our growing EGM footprint is the result of our dedication to learning the unique player preferences and demographics of a culturally diverse market, our focus on innovation, which is at the centre of the WMS culture, and our commitment to meet our customers' needs for gaming products and technologies that engage players and can deliver results on the casino floor.
We look forward to growing with this exciting and growing region and the opportunity to bring the world's most compelling gaming experiences to Asian Pacific casinos.
Which of your company's products are proving successful in the region and how are they tailored to the market?
WMS product innovations are performing well across the Asian region. This is a reflection of WMS' ongoing excellence in creating product and platform innovations that bring exciting new game experiences to the casino floor, as well as a commitment to working with our casino customers to develop solutions that can increase revenue, improve efficiency while delivering engaging content-on-demand.
WMS demonstrated many successful games at G2E Asia last year, including the G+ Deluxe game series, the Bluebird xD gaming cabinet and the Ultra Hit Progressive Jackpot Explosion theme. Many of our Asian customers attending the show took note of our G+ Deluxe game series, which takes standard G+ game play to a whole new level with amped-up win animations and synchronised lighting and audio effects. We've found that Asian players like the volatility of the G+ series; and the big reel symbols, large win meters and 'big win' audio create a high energy experience that can drive coin-in.
The Bluebird xD gaming cabinet was also introduced to the Asian market last year. This state-of-the-art cabinet offers a suite of sensory innovations that heighten the player experience beyond imagination, including stunning sound and choreographed, emotive lighting that creates first-ever bank level celebrations based on game activity. Designed with the input of players and casino operators, the Bluebird xD offers a new level of comfort and convenience that includes enhanced viewing, generous leg clearance and padded armrests for a one-of-a-kind slot experience.
The Ultra Hit Progressive Jackpot Explosion theme, a WMS networked gaming portal technology, has been a solid hit with our customers and their players. Available on both video and mechanical reel slots, Ultra Hit Progressive games add a secondary mystery progressive bonus on top of most of our base game themes for an extraordinary player experience. Jackpot Explosion is the first theme in the first WMS portal application family.
Which jurisdictions are particularly buoyant at the moment and which do you anticipate being future hotspots?
Overall, the Asian gaming market looks very good. Macau remains the single largest casino destination market in the world with twice the revenue of Nevada. Several new casino openings will continue to fuel revenue growth over the next few years, bolstered by the new Macau-Guangzhou railway and the road bridge that will connect Hong Kong, Zhuhai and Macau.
We are also very optimistic about Singapore which, in a very short time, has shown consistent and strong growth in slot revenue as a result of casino improvements and an increase in tourism. With two casinos, Resorts World Sentosa and Marina Bay Sands, in operation and another scheduled for completion in 2015, Singapore is surely a contender as a major casino destination in the years to come.
As for hotspots, the Philippines is a good bet. Revenue is rebounding from 2010, and there are four major projects in the works that promise to drive tourism and gaming revenue through 2015.
Why is it important for WMS to exhibit at G2E Macau?
G2E Asia is a great opportunity for WMS to demonstrate how our talented game designers and engineers leverage industry insights and focus on the player experience to 'change the game' on the casino floor, while keeping in mind market-specific player preferences. As a result, this year's product line-up features innovations, more math models, exciting game-play mechanics, and other industry-favourite game features that raise the bar on gaming excitement.
Of course, G2E Asia is always a great time to meet, discuss the latest trends and socialise with our customers
What can we expect from your company at the show?
At this year's G2E Asia, we'll highlight 43 new WMS gaming machines that feature a broad range of dynamic entertainment experiences designed to engage current players and attract new ones while enhancing loyalty and driving performance for casino operators. We are especially excited to introduce the Aladdin & The Magic Quest slot machine, which leverages the capabilities and functionality made possible by our proprietary, next-generation CPU-NXT3 platform, and the Life of Luxury Deluxe game, the latest in the successful Life of Luxury Progressive series.
WMS products on display at G2E Asia 2012 will include differentiated game-play mechanics, more diverse math models, and innovative reel arrays that offer players exciting new ways to win. We are bringing WMS award-winning portal themes, including the Piggy Bankin' theme, the second member of the Ultra Hit Progressive portal family, and the Mega Multiplier Winner's Share series, which feature unique value-added, secondary integrated bonus applications that utilise visual and audio enhancements to bring excitement to base game themes. We already have a distinguished group of customers in the US, Europe and Asia who are experiencing the benefits of WMS portal products, including operational efficiencies and the seamless delivery of fresh, engaging on-demand content.
In addition, Casino operators will see the new Bluebird 2e cabinet, an enhanced version of our original Bluebird upright cabinet that integrates performance-enhancing emotive lighting with game play to boost the player experience.
Finally, Asia's gaming markets are predicted to see enormous growth over the next few years - what factors will this depend on?
PricewaterhouseCoopers says it best in their 2011 Global Gaming Outlook report. Three factors will play a role in the growth of the Asia Pacific gaming industry: continued economic growth linked with the emergence of a prosperous middle-class, a deep consumer attachment to all kinds of gaming in the region combined with sufficient disposal income, and the growing opportunity to play as new casinos open in new and existing markets.