UK-based gambling group Ladbrokes has launched a new series of live music experiences for football fans across the country to forge a connection between music and the sport.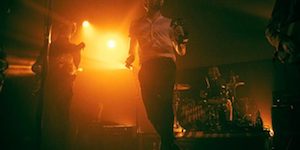 Ladbrokes Amplify will begin with a high energy performance by the popular band Red Rum Club, who are confirmed fans of Liverpool FC. This will be the first time that Ladbrokes has staged a live musical performance and highlights will be streamed across Ladbrokes' social media channels.
The company is continuing its partnership with events industry collective WeMakeEvents, which is helping to support the live music and entertainment sector as it navigates post-pandemic recovery, to reward its customers with exclusive access to Ladbrokes Amplify performances from bands and musicians who have close links to football.
The session will be streamed from The Beatles' venue, The Cavern, in Liverpool on October 25. Another session is planned for Leeds on November 29 when Leeds-supporting The Skylights will play in the city.