Konami has reported a small increase in revenue in Q2, but its slots manufacturing division saw revenues grow by 22.2 per cent to $57.9m although profits dropped by 10.1 per cent due to supply chain disruptions.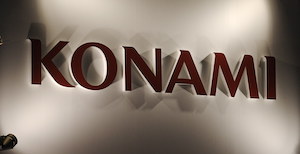 The group as a whole had a 5.2 per cent increase to $540.5m with profits dipping because of those logistical difficulties by 16.3 per cent to $85.7m.
In a report, the company said: ""Global supply chain disruptions are resulting in issues such as rising parts costs and delivery delays of parts and materials."
However, it noted strong recovery in its North American and Australian markets with rising sales of its Dimension49 cabinet and its Fortune Mint and All Aboard game series.