The Scottish casino industry has launched a campaign called 'The chips are down: Save our casinos, Save our jobs'.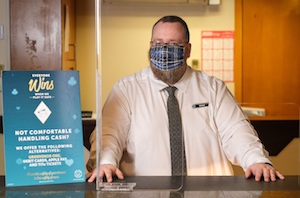 The object is to place pressure on the country's First Minister and the Scottish government to change the strategic framework of restrictions and allow their venues to open in Level 2.
The campaign reports that there are more than 700 people employed directly by Scottish casinos and who face the prospect of redundancy. It also complains that out of 30,000 people who have visited Scottish casinos since they reopened in August, there has been only one recorded incident of coronavirus transmission within any casino in the country.
Scotland has 11 casinos in Aberdeen, Dundee, Edinburgh and Glasgow and they are led in the campaign by Grosvenor Casinos with the support of Genting Casinos, Caesars Entertainment and the trade association, the Betting and Gaming Council.
They note that while pubs, bars, restaurants and cinemas are able to continue to trade in Level 2 or below of the country's tiering restrictions, the casinos have been closed. They call on the government to better understand the evidence that clearly points to casinos as ultra-safe venues.
Jonathon Swaine, managing director of Grosvenor Casinos, said: "We cannot stress enough how damaging it is that casinos across Scotland are being imposed with these arbitrary restrictions. As an industry we provide ultra-safe venues for colleagues and customers to visit. There is not a shred of scientific evidence that supports the decision to keep casinos closed in Level 2 while other hospitality venues are able to stay open.
"If Scottish casinos are forced to remain closed it will have a devastating impact on those customers who enjoy their local venues as a community hub, on team members who will lose their jobs, on the local suppliers it serves, on the charities that they are proud to support, as well as on the wider economy which will lose millions of pounds in tax receipts."