The international gaming community was shocked to learn that Jens Halle, the recently appointed CEO of Gauselmann's Merkur Gaming and former Novomatic executive, has died suddenly.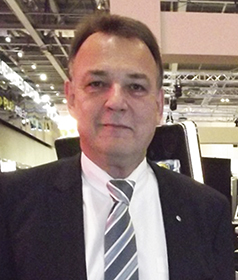 News coming through to InterGame was limited, but it is confirmed that one of the industry's most popular characters was taken ill on Wednesday, May 20, with a chest infection and died in hospital in Florida.
Jens, 57, leaves a wife, Marietta, and son Jordi, who is at university in the US.
Jens Halle had a long and distinguished career in the gaming industry and rose to become arguably the best known head of sales in the business.
He was with Bally for many years and then transferred 20 years ago to Novomatic where he held several managing director positions within the group.
Last year he moved to join the Gauselmann Group, where he was to lead the group's investment into the Latin American industry.
Paul Gauselmann, chairman of the Gauselmann Group, commented: "We knew Jens Halle as a committed top manager. He was not only well-known for his professional competence, but also for his amiable and open-minded nature in dealing with customers and colleagues. We will always hold him in our memory.
"We extend our heartfelt condolences to his family, wishing them much strength in this difficult time. Jens Halle will be greatly missed also by our Gauselmann family."
We will post more news as we receive it. Our profound sympathies go to Jens' family.