Commentaries from Italian horse racing tracks are now being distributed globally for betting after a deal concluded by Media Systems Technology.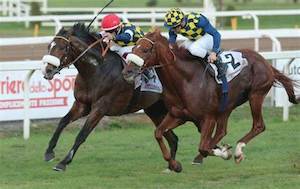 Following a decree passed in January, the consortium Italian Racetracks in the World last week signed the agreement with MST to distribute the television programming of its races.
The consortium consists of tracks in Turin, Varese, Merano, Treviso, Trieste, Ferrara, Bologna, Cesena, Pisa and Rome. MST is a leading Italian provider of platforms and technological services for the collection of horse racing bets.
Said the Italian Racetracks in the World in a statement: "The agreement was a result of the efforts and investment made by MST in recent years. Now MST, through its MST-IROP Channel, will significantly enrich the offer of Italian racing in favour of international betting operators."