Virtual sports have been growing for the last several years, but the last 12 months have seen accelerating growth, particularly in online wagering on virtual sports.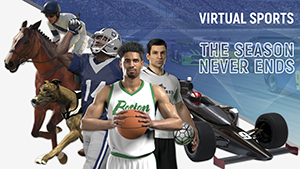 ORIGINALLY, virtual sports augmented live sports offerings, but during the pandemic lockdown they filled the gap of no live sports.
In the last 12 months, Inspired Entertainment's Virtual Sports have become more widely known among a whole new audience of players with the national TV broadcasts of Inspired's Virtual Grand National, Virtual Kentucky Derby, Virtual Melbourne Cup and Virtual Cox Plate races, which reached more than 10 million viewers.
Read the full article in the January-February issue of InterGaming
To receive every print and digital issue of InterGaming, subscribe here