A large slice of the UK AWP (Category C) machine industry changed hands today.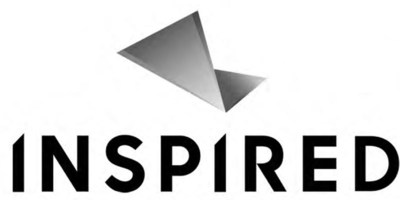 The country's largest operator, Gamestec Leisure, together with major adult gaming centres operator Playnation and the major manufacturers Astra Games and Bell Fruit Group, plus gaming machine developers Harlequin Gaming and Innov8 Gaming are all changing hands to Inspired Gaming.
The deal was announced to a surprised industry this afternoon. A definitive agreement to acquire the Gaming Technology Group (NTG) of Novomatic UK, combining all of the British-based companies, was signed with Inspired Entertainment for US$120m in cash.
Inspired is a major developer and supplier of the higher-payout Category B2 and B3 gaming terminals in the UK. Novomatic UK's companies build or operate the lower categories, C and D, as well as B3.
The deal immediately elevates Inspired into the UK's main operator and dealer in the street market, working with pubs, arcades and many other sectors of the British and European industry. In all, it will be operating in excess of 75,000 machines.
Lorne Weil, chairman of Inspired Entertainment, said: "The potential acquisition of NTG is transformational for Inspired, enabling us to dramatically increase the size, scale and scope of our business by combining our highly complementary, but largely non-overlapping businesses. We expect to leverage our superior game content, technology, operational capabilities and respective footprints to augment the existing growth trends for our enterprise.
"Inspired and NTG currently operate in different segments but have much in common in terms of providing resources for our customers and their consumers. This combination would provide additional resources for our core businesses and combine the great content and machine portfolio from each. We expect to be able to deliver meaningful value to our shareholders as the acquisition is integrated."
The group expects to achieve $12.3m to $13.3m of synergies through shared costs and increased scale. Inspired also expects to be abler to make efficient use of shared manufacturing, engineering, software development, field maintenance and customer service to driver growth and cost savings after the transaction closes.
Inspired also expects to reduce capital deployed in the pub gaming sector following the closing of the transaction as the sector continues its ongoing digital transformation.
The deal at US$120m is a multiple of 5.5 of NTG's EBITDA of £17.1m for the year ended December 31, 2018. It is expected that the deal will close in the third quarter of 2019. Inspired will refinance its existing debts with a new £220m loan and £20m revolving credit facility. The group has secured finance for the transaction.
Inspired currently operates 35,000 digital gaming terminals and supplies its virtual sports products through more than 40,000 retail channels and over 100 websites in 35 gaming jurisdictions internationally.