TCS John Huxley has been awarded a three-year contract by UK operator Grosvenor Casinos to service and maintain electronic and traditional gaming products in multiple venues throughout the UK.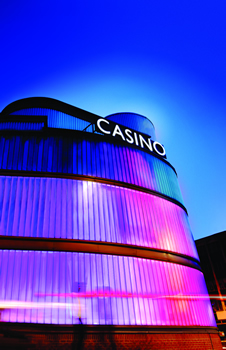 Tristan Sjöberg, TCS John Huxley executive chairman, said the company was delighted to have won the contract.
"Having been a major supplier for many years, we have striven to provide superior service and support and regard Grosvenor Casinos as an excellent partner," he said. "We look forward to strengthening our relationship and to provide gold standard business support to our client for three years and beyond."
Simon Beacham, Grosvenor head of electronic gaming, added: "It is key to our business success that our electronic and table gaming equipment works efficiently and effectively to ensure that we provide our customers with a great leisure gaming experience.
"TCS John Huxley has proven experience in planned and reactive maintenance of the gaming equipment across our estate, so their skills and experience will help us to maintain a strong customer offer over the next three years.
"We very much look forward to building on what is already a strong, strategic partnership for Grosvenor Casinos."