According to the Australian press, Malaysia's Genting Group has sold its stake in the Star Entertainment Group, the major Australian casino operator.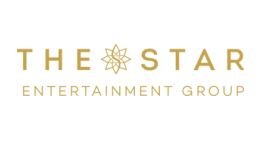 The rumours are reported in the Australian Financial Review and other financial pages.
The reports state that Genting has disposed of 46.4m shares, or 5.62 per cent of the issued capital. The price was AU$5.07 per share. If it is confirmed, the sale will come as a surprise because up to the end of last year it was generally recognised in the industry that Genting would increase its holding.
It was in 2012 that Genting bought a 9.7 per cent stake in Star (which was at that time known as Echo Entertainment), through its subsidiaries. At the same time it requested of the New South Wales Government permission to increase its stake beyond the imposed cap of 10 per cent.
After three years, that approval was granted in 2015 by the NSW Independent Liquor and Gaming Authority and the Queensland Attorney General. They granted permission for the Genting stake to be increased up to 24.99 per cent.
That never happened, but Star subsequently went into partnership with China's Chow Tai Fook and the Far East Consortium to build the $2m Queen's Wharf Development in Brisbane.
According to the Australian Financial Review, there is now a distinct possibility that competitor Crown Resorts will have snapped up some of the shares.
Another publication, Singapore-based The Business Times, said that the block trade deal handled through UBS was actually 5.62 per cent and the sale price was $235.2m and the shares were held by Genting subsidiary CCL but were sold by Genting Hong Kong.
That deal and other disposals of Star shares will give the subsidiary a gain of US$67.5m.