Casino Saarbrücken is the first in Germany to welcome the new General slot cabinets from EGT, premiered at this year's ICE London.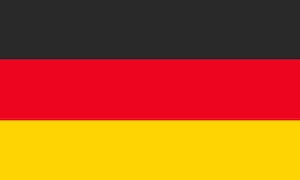 It is one of the most popular gaming establishments in the country, opened in 1979 in Saarland, near the French border, and operated by the Saarland Casinos Group that manages six more casinos in the region.
The installation continues the fruitful partnership between the group and EGT's exclusive distributor for Germany, E-Systems, and includes the models G 27-32 Up and G 32-32 VIP, featuring state-of-the-art design, the latest technologies, first-class comfort and a wide variety of gaming themes.
The operator opted for the General cabinets to celebrate its casino's 40th anniversary this year and to refresh its floor and raise player enjoyment. "We are happy and excited that the premiere of EGT's General series is taking place at Casino Saarbrücken," said Erik Philippi, CTO of the Saarland Casinos Group.
"We are always looking to present new and entertaining game concepts to our customers and think that with the latest Gold HD Collection and its many games, installed on our machines, they will have their hands full, exploring all the unknown content and features for a long time."
Emilia Tomachinska, managing director of E-Systems, added: "The final results look fantastic and the players are excited to embark on their first General adventure. We thank Saarland Casinos Group for the opportunity to present locally one of our highest potential product lines."